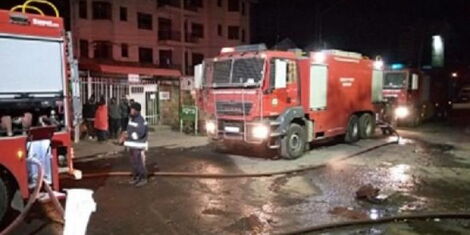 A building along the Sheikh Karume Road in Nairobi's central business district was on fire on the morning of Saturday, February 15.
A video seen by Kenyans.co.ke showed clouds of smoke emanating from the building located at the heart of the budding financial hub of Kenya's capital.
Firefighters from the Nairobi City County arrived on the scene to try and contain the fire.
No casualties have yet been reported.
More to follow…
Facebook Comments