A little boy asks Santa to find out if God loves him
It's a time-honored tradition to write to Santa Claus.
But some kids don't want the latest toy or a new iPhone — they just want to help their family pay the bills or to be loved.
A recent photo posted on Twitter of a letter to Santa from a little boy named Will is striking a chord around the world.
"Do you support the LGBTQ community and if you speak to god can you tell Him that I love him," Will wrote. "…and if he loves me for being gay?"
This letter to Santa broke my heart.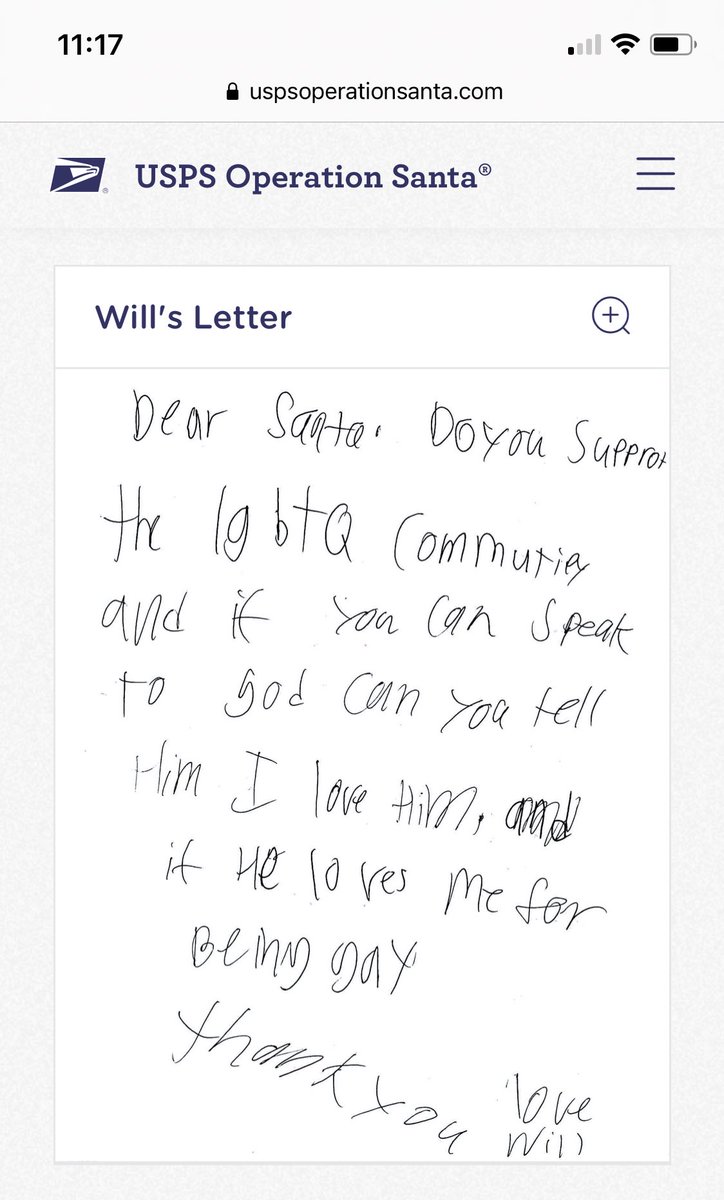 Originally tweeted by Nancy Cruz-Garcia 🇲🇽 (@Nancy_Cruises) on November 22, 2020.
The United States Postal Service had shared the letter, among others, ahead of their annual program, USPS Operation Santa. The other letters highlighted — all from years prior — show children asking for things like mattresses and money to help their parents.
An 11-year-old named Kayla asked for a pull-out couch.
"I have an apartment that only has 1 room and my parents sleep in the living room on the couch and they always wake up with back pain," she explained. "My dad works a lot so his back pain stresses him out."